Glass mould brick
is an important base material in the fields of iron and steel, nonferrous metals, building materials and so on. It is an indispensable important supporting material for the high temperature industry. The technological development of high temperature industry has promoted the innovation of refractory material and the innovation of refractory industry, also plays an irreplaceable role in relevant industry development.
The development of refractory industry has been translated the scale efficiency type into innovation efficiency type, more and more enterprises attach great importance to independent innovation and personnel training, while speeding up production and research cooperation, and promote refractory technology innovation and technological progress. Refractories industry's new goal is to rely on technology to achieve product optimization and the green and energy saving of product, which requires the industry took to the track of scientific and technological innovation as soon as possible, in order to achieve from the change of world production country to the technology powers.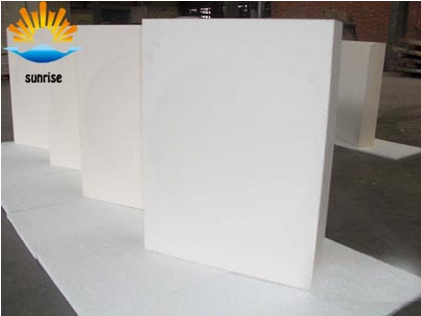 Taking advantage of science and technology innovation to promote the development of refractory industry, we should do the following changes.
1. Vigorously promote independent innovation in science and technology, firmly grasp a new round of world science and technology revolution of strategic opportunities, pay attention to scientific and technological innovation, accelerate independent scientific and technological innovation capability, accelerate the transformation of scientific and technological achievements productive forces, accelerate the innovative science and technology talent team, make the industry formed a long-term competitive advantage, to provide a strong scientific and technological support for transition in development. Attach great importance to new techniques, the application of new technology, and increase the application of new technology, new materials and renewable resources in refractory material design and the application of the manufacturing process. Use new technology development energy and new environmental protection, new varieties, reduce and replace environmental pollution, and promote the healthy development of environmental protection industry.
2. With the technology as the core value-added services as the main direction to market share and increase profits, to strengthen close cooperation with the user, pay attention to applied technology research, so that users buy not only is products, but also through the product access to technology services , in order to achieve to provide users with technology as the core value-added services.